Context
Promoting the intermodal use of public transport is one of the springs of sustainable development and preservation of the attractiveness of large cities. In addition, transport operators look to enhance passengers experience through user-friendliness as well as to provide them with the feeling of efficiency of public transport. In this frame, the provision of real time passengers information to public transport users is a key element. Such passengers information shall take into account the following considerations :
Availability in real time and accuracy of dynamic data
Getting information to the passenger
Latency or Response time
MOBILITX aims to provide innovative services for transport operators as well as passengers to meet all above the challenges.
Why MobilitX
MobilitX is a real-time high performance reliable backbone dedicated to high-speed and massive transport information exchange. MobilitX is gathering all the information related to transport, reference information as well as real time information, producing added value services and information and delivering the information to the transport actors and the passengers.
MobilitX already implements the emerging standards of the transport sector: Transmodel IFOPT, NETEX, SIRI, NEPTUNE.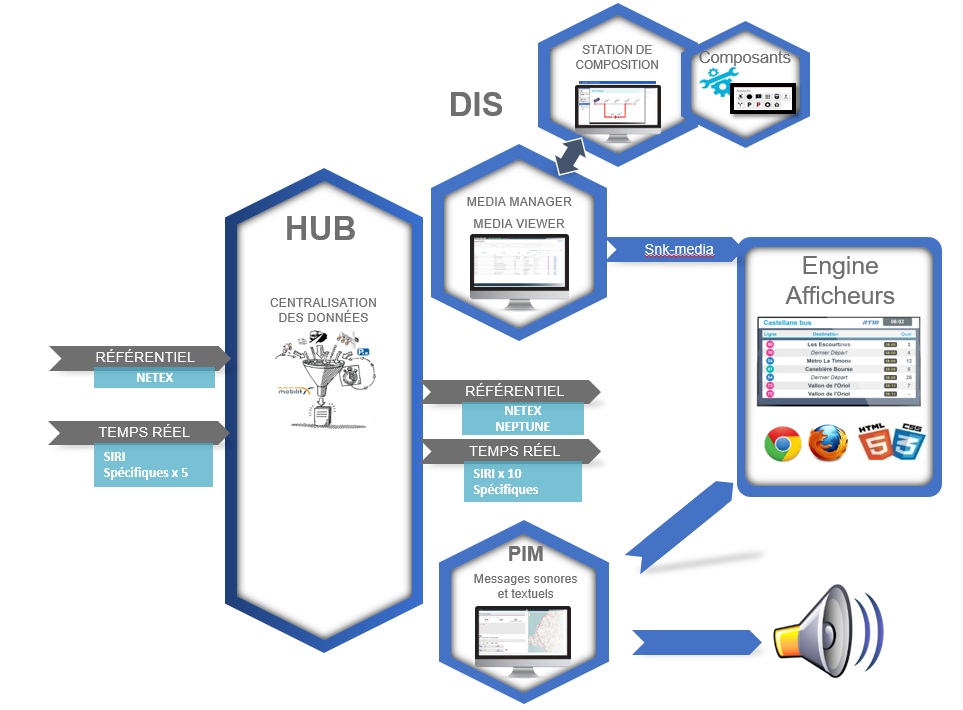 More about DIGINEXT's Public Transport offer